Blog Archives
The sorting of many photos that would best show the result of the hard work put forward by the Grade 6 class at Countryside Village is now here.
One short, "Blair Witch-like GoPro video" to start.  WARNING…if you are not a fan of spins this may not be the video to watch.
A look at the data acquired from the Eagle Flight Computer courtesy of Sahil, Arthika and Gurleen for their analysis.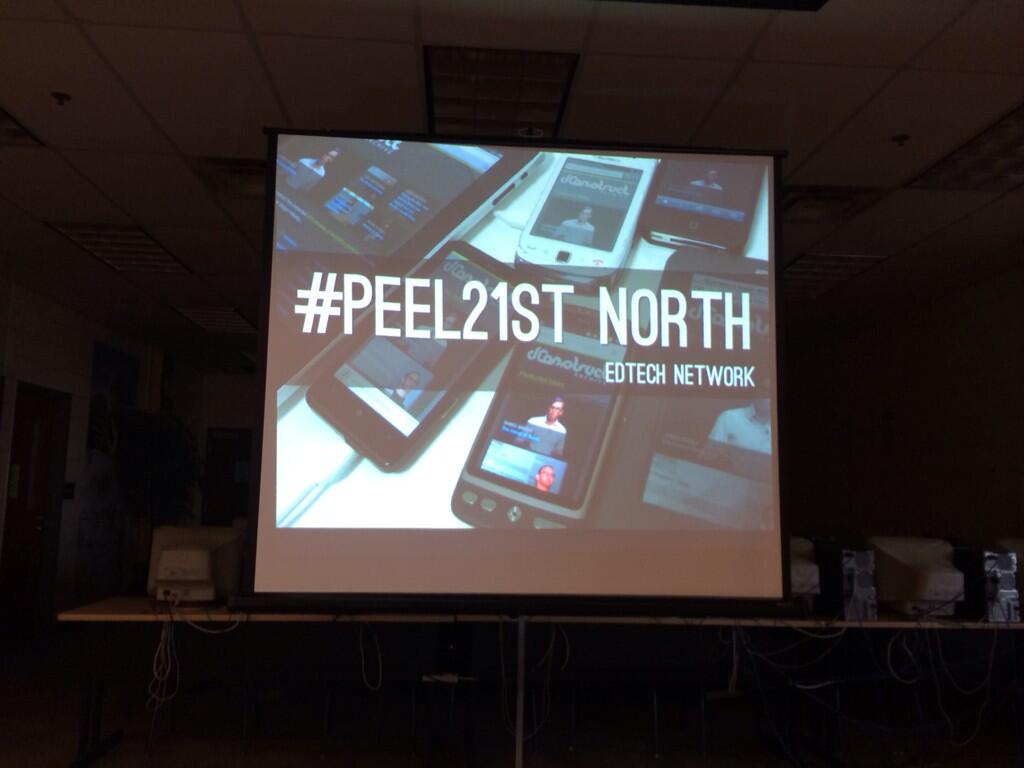 It's the next evolution of PD for teachers here in the Peel District School Board It was the second #peel21st north Edtech Network meeting held at HBSS.  This session would take on the well known format known as 'speed dating' used by many singles seeking companionship or someone to spend a little time with but with a Peel Tech Twist…which is to geekify.  Out fabulous team of ITRT's (Intstructional Technology Resource Teacher) led by Tina Zita has prepared an excellent schedule of sessions for the coming school year.
These meetings are not only a great way to share and gather information about what is happening around our board but a chance to connect with those who are trying to do just as many other teachers are which is integrating technology into their teaching and learning practices.
The a focus was the topic of BYOD "Bringing Your Own Device".  Our school board recently "approved a $7 million investment in technology for Peel students that will ensure our schools are increasingly connected and relevant in the 21st Century" with its focus on WiFi infrastructure for all schools.  The result has been a push towards opening the teaching-learning environment to the personal devices many students own.
I was given the opportunity to share my experience with BYOD at the intermediate (Gr. 7 and 8) level.  The primary question asked by the groups during this session was "what does BYOD look like in Grade 7 and 8?"  My response has evolved greatly since the beginning of this school year.  My vision that I shared was, devices out and available at all times, ready to perform. This year however, BYOD has taken on a much different look.  I have far fewer students who bring more than their iPod or smartphones and while there is a use for these devices there are far greater limitations to their usage.  I also shared that I feel that BYOD has been plagued by actions of a few during the previous school year and during the first part of this school year.  And of course this is where the discussion continued.   One group asked the questions, "Have you experienced any issues?"  Whether it was connectivity, to the inability to access device app stores and of course what they were probably trying to get at, bullying/inappropriate use, I was able to share that yes, I have experienced it all.  But of course this allowed me to share that as with any new initiative it is important to lay the groundwork (build a strong sense of Digital Citizenship and an appropriate use policy) for all groups who will participate or face an uphill battle to fix what has been broken.  
Before I knew it the session was over, there was a sense that everyone wanted more, who wouldn't.  It was a laid back environment where learning was happening at its own pace and in its own direction.  And everyone was able to take just what they wanted away, back to their own school and classroom where they could add it to their arsenal of technology knowledge and tools.  Have questions about my experiences with BYOD at the Intermediate level, feel free to comment, tweet @_PhilYoung or contact me via email @ s.phillip.young@gmail.com  And you can always check out the BYOD video shot at Treeline Public School a couple years back. 
Until the next session
Related articles
Three weeks into another school year, and the journey has already proven interesting.  Some may ask, why?  The answer is not so simple.  Every teacher spends any number of days over their summer break preparing for the return back to school following Labour Day, at least in Ontario most of us do.  We revise plans to meet newly released curriculum, we re-think teaching method to reflect best practices, we consider trying something new (e.g., Inquiry-based learning, genius hour), and we organize our classrooms in preparation for the new year.  And, that final weekend before school starts for many is the time to relax with family especially for those with children who are also returning back to school.  Everyone has hopefully managed to survive the summer without illness and our immune systems are in top shape to fend off the new breed of germs a class of 20 or more will throw at us.  I speak for myself, this year was like but unlike all of my previous returns to a new school year.  I was up late the night before the first day, thinking over everything that I would run through ad say on day one with my new group.  I was also returning to a grade that I had not taught in several years, so I was rehashing the whole years' plans in the back of my mind.  Finally, I would lay down telling myself that sleep was needed.  My son, daughter and wife had all been sick over the long weekend and I figured I was in the clear, I was wrong.  I woke up and mentally tried to get myself prepared for the day ahead.  Mental preparing myself was one thing, but physically my gut was telling me otherwise.  I fought the feeling of nausea, there was no possible way that I wouldn't make it to my first day.  I mean I had to set things straight on day one, or else I might find myself playing catch up with the whole classroom management piece that we work so hard to develop in week one of a new school year.  I arrived at school after and what would seem like a forever commute, looking according to others "a white as a ghost."  Thankfully, I had first period prep, it was exactly the way I wanted the year to start, having my students be greeted by someone other than myself but it was a chance for me to gather myself and get a little colour.  I prepared my class with a little letter of introduction outlining some basic expectations and simple beginning of the year activities knowing that I wouldn't be able to face them on this day one of the new school year.  I made my way to the office and asked my secretary if she could put a 1/2 day job in the system.  I would cross my fingers and hope that at 12 I could fight my way up the stairs to meet each of the 3 classes that I would teach this year.  I made it and I survived the afternoon though I am sure those who saw me would have thought otherwise.
Day Two – Rougher than the first.  How could it be possible to miss the 1st one and a half days.  I guess I would have to wait until day three to set into motion the wheels of learning for the year.
Day Three on….check back for a reflection on some new ideas for a new school year!