Monthly Archives:
November 2013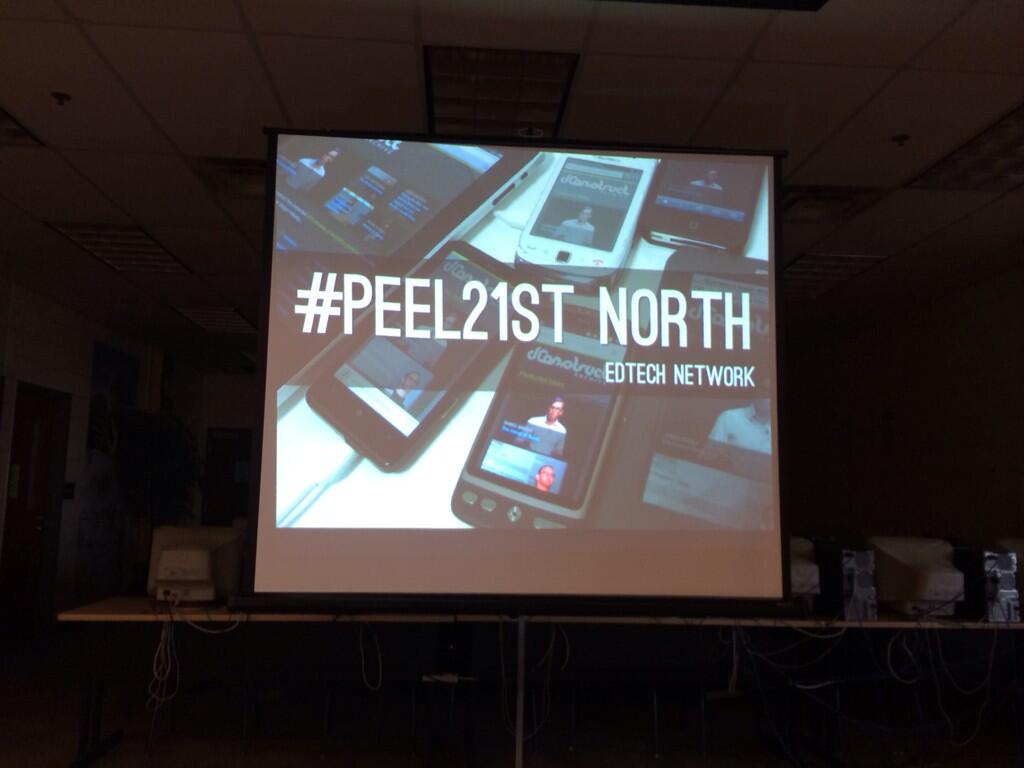 It's the next evolution of PD for teachers here in the Peel District School Board It was the second #peel21st north Edtech Network meeting held at HBSS.  This session would take on the well known format known as 'speed dating' used by many singles seeking companionship or someone to spend a little time with but with a Peel Tech Twist…which is to geekify.  Out fabulous team of ITRT's (Intstructional Technology Resource Teacher) led by Tina Zita has prepared an excellent schedule of sessions for the coming school year.
These meetings are not only a great way to share and gather information about what is happening around our board but a chance to connect with those who are trying to do just as many other teachers are which is integrating technology into their teaching and learning practices.
The a focus was the topic of BYOD "Bringing Your Own Device".  Our school board recently "approved a $7 million investment in technology for Peel students that will ensure our schools are increasingly connected and relevant in the 21st Century" with its focus on WiFi infrastructure for all schools.  The result has been a push towards opening the teaching-learning environment to the personal devices many students own.
I was given the opportunity to share my experience with BYOD at the intermediate (Gr. 7 and 8) level.  The primary question asked by the groups during this session was "what does BYOD look like in Grade 7 and 8?"  My response has evolved greatly since the beginning of this school year.  My vision that I shared was, devices out and available at all times, ready to perform. This year however, BYOD has taken on a much different look.  I have far fewer students who bring more than their iPod or smartphones and while there is a use for these devices there are far greater limitations to their usage.  I also shared that I feel that BYOD has been plagued by actions of a few during the previous school year and during the first part of this school year.  And of course this is where the discussion continued.   One group asked the questions, "Have you experienced any issues?"  Whether it was connectivity, to the inability to access device app stores and of course what they were probably trying to get at, bullying/inappropriate use, I was able to share that yes, I have experienced it all.  But of course this allowed me to share that as with any new initiative it is important to lay the groundwork (build a strong sense of Digital Citizenship and an appropriate use policy) for all groups who will participate or face an uphill battle to fix what has been broken.  
Before I knew it the session was over, there was a sense that everyone wanted more, who wouldn't.  It was a laid back environment where learning was happening at its own pace and in its own direction.  And everyone was able to take just what they wanted away, back to their own school and classroom where they could add it to their arsenal of technology knowledge and tools.  Have questions about my experiences with BYOD at the Intermediate level, feel free to comment, tweet @_PhilYoung or contact me via email @ s.phillip.young@gmail.com  And you can always check out the BYOD video shot at Treeline Public School a couple years back. 
Until the next session
Related articles